How to hire a Filipino Social Media Virtual Assistant in 2021
What is a Social Media Virtual Assistant and why are they important?
A social media virtual assistant is similar to that of a personal secretary. The only difference is the kind of specified tasks they can handle for you. A social media assistant focuses more on handling your social media duties.
With the development of technology and the presence of the internet, more and more people are getting connected to various social media platforms.
The abundance of social media users presents a large opportunity for businesses to reach and market themselves to their target audience.
The COVID-19 pandemic has challenged businesses to adapt to an online environment wherein social media reigns supreme in terms of marketing.
Having a social media virtual assistant will be able to help you navigate the ins and outs of social media and will help get your business out there.
Given the nature of a virtual assistant, your hiring options aren't limited to your own country. You can hire from all over the world! This article will talk about virtual assistants in the Philippines and how you can hire them too.
Table of Contents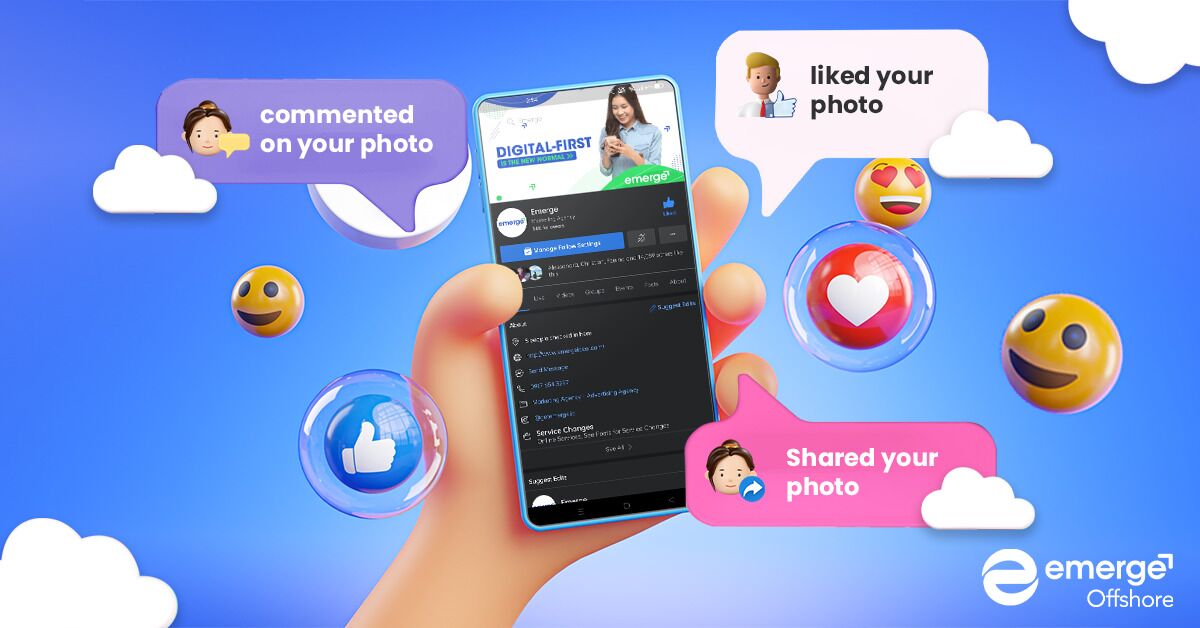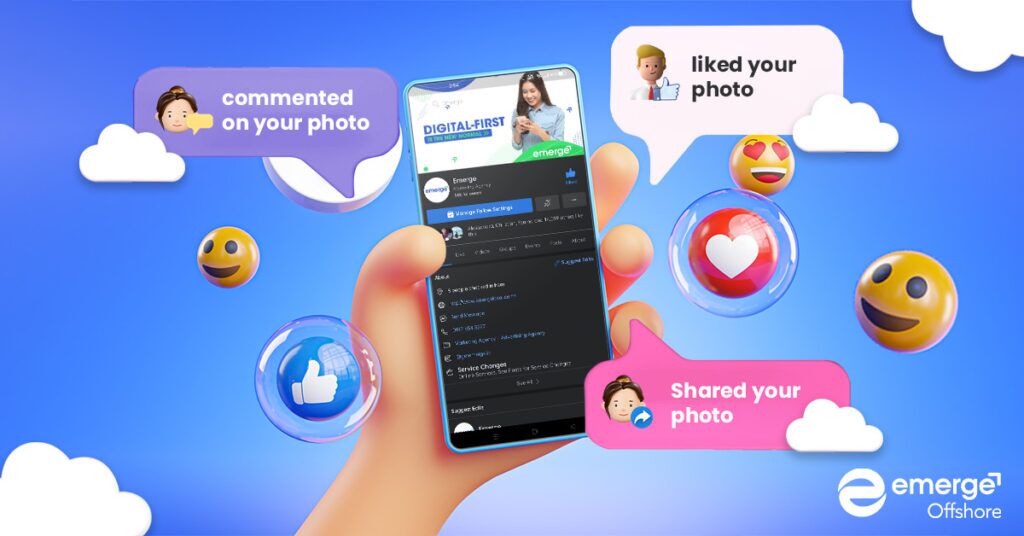 What does a Social Media Virtual Assistant do?
So we know that a social media VA handles all social media duties, but what do they do to achieve these duties? Below are 16 tasks that your social media VA can do for you and your business.
Setup your social media profiles
Your social media VA can suggest the best platforms for your business by analyzing the nature of your business and your target customers. They can also create your profile for you, including your important business details such as your address, contact details, open hours, and services or products offered.
Create or improve your social media strategy
If you're looking to leverage social media more into your business, running it over with your social media VA can do you wonders.
This helps your assistant understand your current social media standing. Do you have the right objectives? If yes, are you achieving it within your expected timeframe? If not, is there something you need to improve or change with your strategy?
Create and curate content
Your social media VA can handle the most time-consuming yet important part of your social media marketing: creating content.
Your Social Media Virtual Assistants can brainstorm and create content fit for your audiences, such as quotes, infographics, daily tips, blog links, and short videos. They can also curate relevant content from influencers and well-known brands for you.
Write social media copy for your posts or ads
Social media VAs are also blessed with copywriting skills. They know how to make people excited and crave your content and/or the product(s)/service(s) you offer. That's why businesses run to them for help with writing social media posts and ad copy.
Schedule your posts and other content
A social media VA is well-versed in scheduling apps like Buffer, Hootsuite, Later, and more. They also know which time works best for your posts on your chosen platform.
Monitor trends related to your business
In social media, it pays to be updated with the latest trends and news in your niche. Your social media VA can keep track of these trends for you. They can also participate in these discussions on your behalf or create content based on these trends.

Increase social media engagement
As long as you educate your VA on your brand guidelines, they can stir and maintain conversations the way you would.

Monitor your campaigns and analyze results
Your VA can monitor your campaign performance to ensure your expected results are achieved. And if something unexpected happens, they can also notify you immediately and suggest ways on how to deal with the situation.
Manage your influencer marketing strategy
If you're looking to leverage influencer marketing to your business, a social media VA can research and reach out to potential influencers for your next marketing campaign on your behalf.

Compile reports
Your social media assistant can compile reports of your campaign results and your overall social media performance. The data from these reports are what you'll need to further improve your social media marketing and your brand image in general. You can also consult them for their insights and suggestions regarding these data.
Write copy for social media posts and ads
With a great copy complementing an eye-catching photo, you can easily entice people to patronize your products. The right choice of words can get your sales rising faster than the speed of light. That's why businesses dedicate time and research to create compelling copy for their content and ads.
If you're not blessed with the gift of words, or if you don't have the resources to be fully dedicated to writing copy, a social media assistant with copywriting skills can handle this for you

Find images or edit graphics for content
If you want your target audience to remember your brand better, associating quality pictures with the content you share will get you the retention you desire.
A social media virtual assistant with a good eye for quality images and design can get you the perfect visual add-ons for your valuable content. With plenty of stock photo websites and a wide variety of achieving the perfect graphics for your content, having a social media VA on your team can save you time and energy from scouring this ocean of possibilities.

Manage your blog posts
If you're still at the point where you can only hire few talents to your team, you can rely on your virtual assistant to handle both your social media and blog management in the meantime.
Usually, social media VAs have a copywriting background, so crafting a blog post for your website won't be much of a problem. Plus, they're well-versed with your products and your brand, allowing them to create blog posts in no time.
It would also be a huge advantage if they have a background in content management platforms like WordPress. That way, they can also handle the posting or scheduling of blog posts for you once they're approved.

Track and monitor mentions and conversations about your brand
To know your audience better on social media, you need to keep track of conversations happening on your platform. Keeping up with any mentions or conversations involving or relevant to your brand helps you produce better content for your audience and shape your strategies to a more customer-centric approach.
There are plenty of handy tools you can use to monitor brand mentions on social media, such as Buzzsumo and Hootsuite's social mention feature. Your social media virtual assistant can utilize these tools on your behalf to track and analyze conversations happening within your virtual circle, whether positive or negative.

Monitor and reply to comments and inquiries
To keep your online audience interested in your brand, you need to keep them engaged. The best way to do so is to keep the conversations alive, whether in the comments section or through direct messages. Doing so makes people feel that you care enough to dedicate time to answer them, and proves that a human is running the gears behind your page.
With a social media assistant, you can easily monitor and reply to comments and inquiries. They can engage with your online audience on your behalf, as long as you set the proper guidelines on how to respond to messages and conversations online while keeping your business' personality in check.

Setup email campaigns
Integrating email marketing with your social media strategies can help you boost sales and increase your loyal customer base. Fortunately, most social media platforms allow businesses to link their email campaigns to their advertising options on whatever platform of their choice.
For instance, you can create a Facebook ad to encourage people to sign up for your newsletter, join your contests, or claim a voucher, discount or any freebie in exchange for signing up to your list.
To empower your email marketing strategies more, make sure to hire a social media VA who's knowledgeable with email marketing platforms like MailChimp. Having a background in creating newsletters or setting up automated email sequences is also a huge plus.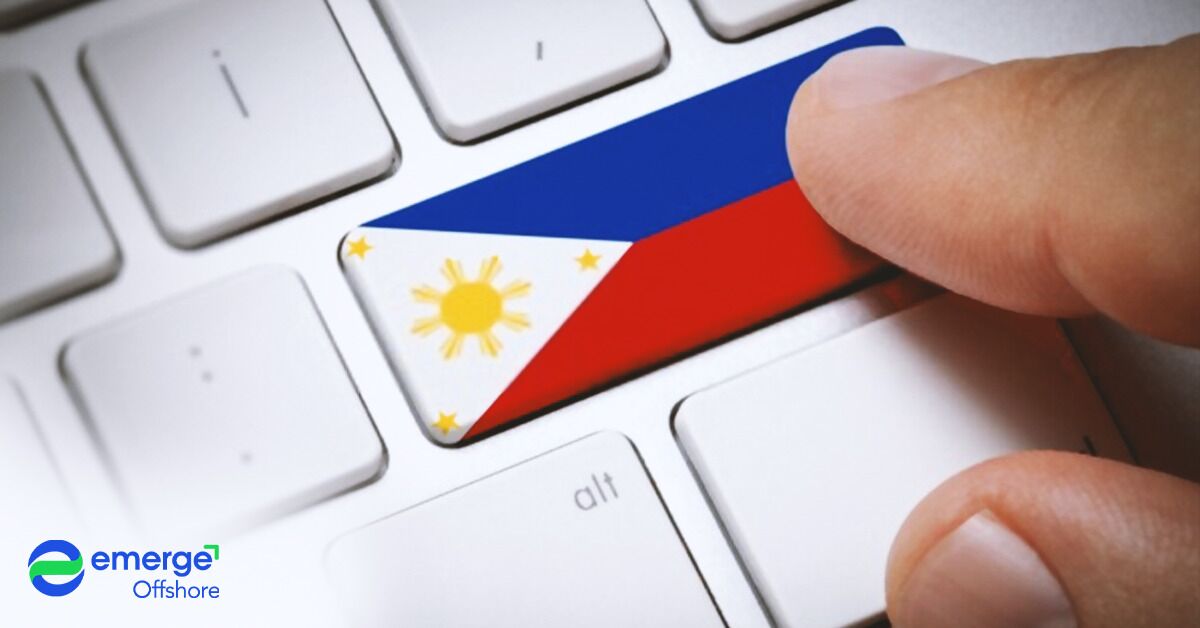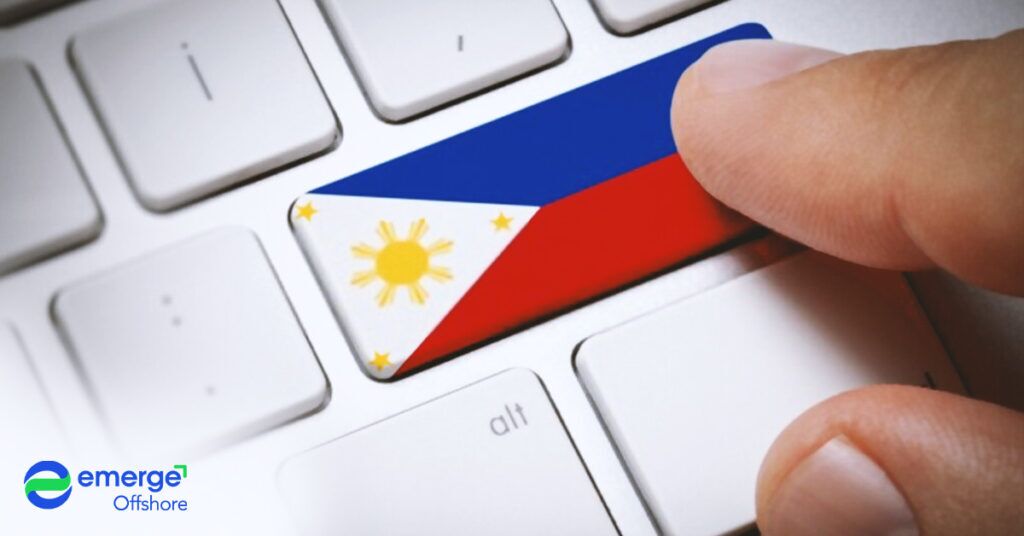 Why choose a Filipino VA?
They say that the world is your oyster, so why should you choose Philippine workers? Surely there are other options but here are some reasons why:
Outsourcing
The Philippines has been called the call-center of the world and continues upholding that title even during the threat of the COVID-19 pandemic. The country is no stranger to world-class services so don't be afraid to benefit from it.

Understanding Culture
The Philippines is in a unique situation wherein their culture is a mix of Eastern and Western influences. This gives them a depth of understanding that will help them in your marketing.
Proficiency in English
The Philippines was ranked 27th out of 100 countries worldwide in terms of English Proficiency. Though it went down compared to other years, the country is still considered to have high proficiency with a score of 562 out of 700.
Lower Labor Costs
The Philippines has a cheap labor cost in comparison to other countries. The country was ranked 39th out of 67 countries in terms of average income per day and per year.
Where do you find Filipino Social Media VAs?
Given that virtual assistants became a common position in the Philippines, the best option is to look for platforms that focus on the service. Some platforms for you to consider are the following.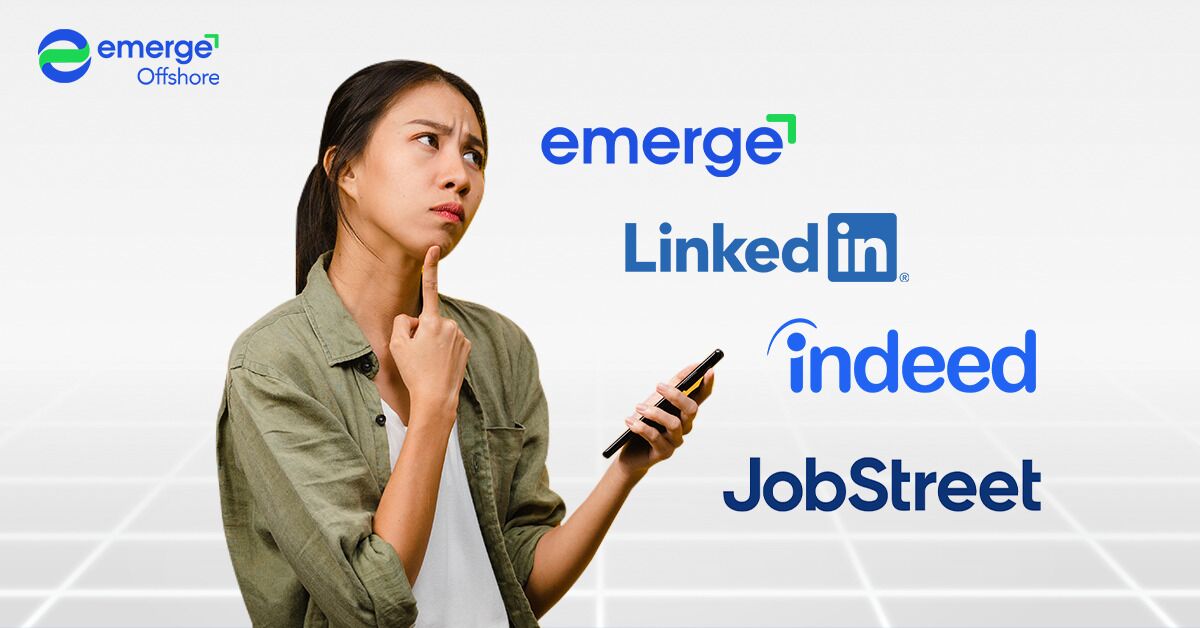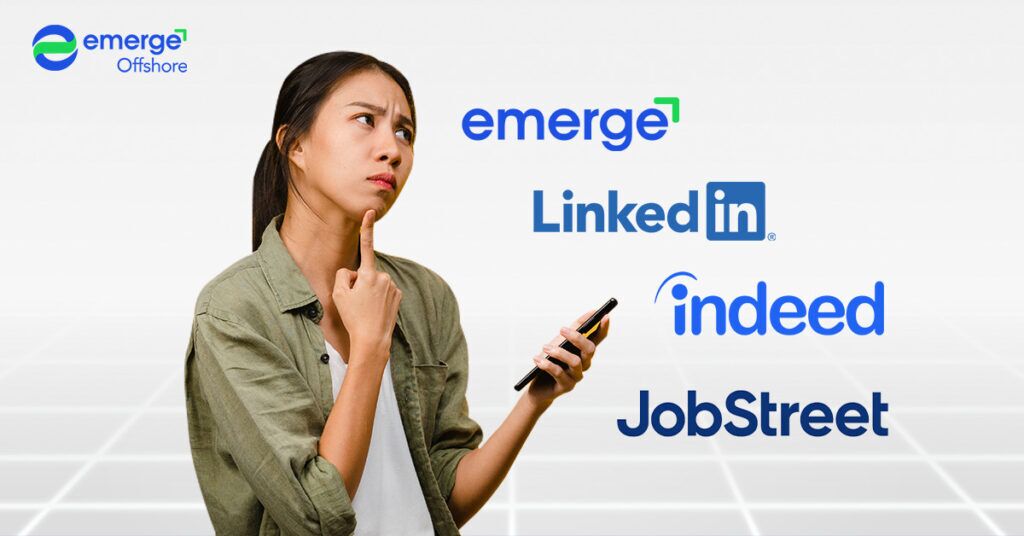 Emerge Offshore
Emerge Offshore offers a highly skilled staff that is specialized in creativity and marketing. With a monthly subscription for as low as $395, you can avail effective and relevant social media marketing for your business.
After purchasing the service of your choice, you will fill out and send a form of your preference. Emerge Offshore will then analyze, create and collaborate with and for you. All you have to do is sit back and relax while they promote for you.
Onlinejobs.ph
This is currently the largest platform for Filipino virtual workers with over 500,000 profiles, allowing you to freely look and attract potential hires and attract many potential hires. The website is special in the sense that it doesn't get a portion of the VAs rates. You are free to discuss with your VA about your rates, which lessens your costs.
Indeed
Proudly boasting the #1 global job site, Indeed has over 250 million visitors per month. The website allows you to post for job offerings that will be responded to by a multitude of people that are eager to work for you.

LinkedIn
Though LinkedIn is widely regarded as the largest professional networking platform worldwide with over 700 million members, they have a special feature solely for companies and individuals alike to connect. The jobs section, similar to the previously mentioned platforms, allows companies to post job offerings and for individuals to apply freely.
What sets it apart from the rest, however, is that the individuals can be seen by the company prior to further interviews so that you may gather a bit of insight into their activity and interests.
JobStreet
One of Asia's leading online employment marketplaces that aims to connect and jobseekers with various businesses.
UpWork
A platform that promotes freelance activities by connecting promising talents to employment opportunities.
Outsourcely
With a reach of over 180 countries, Outsourcely helps individuals seeking remote working opportunities to meet and work in different fields.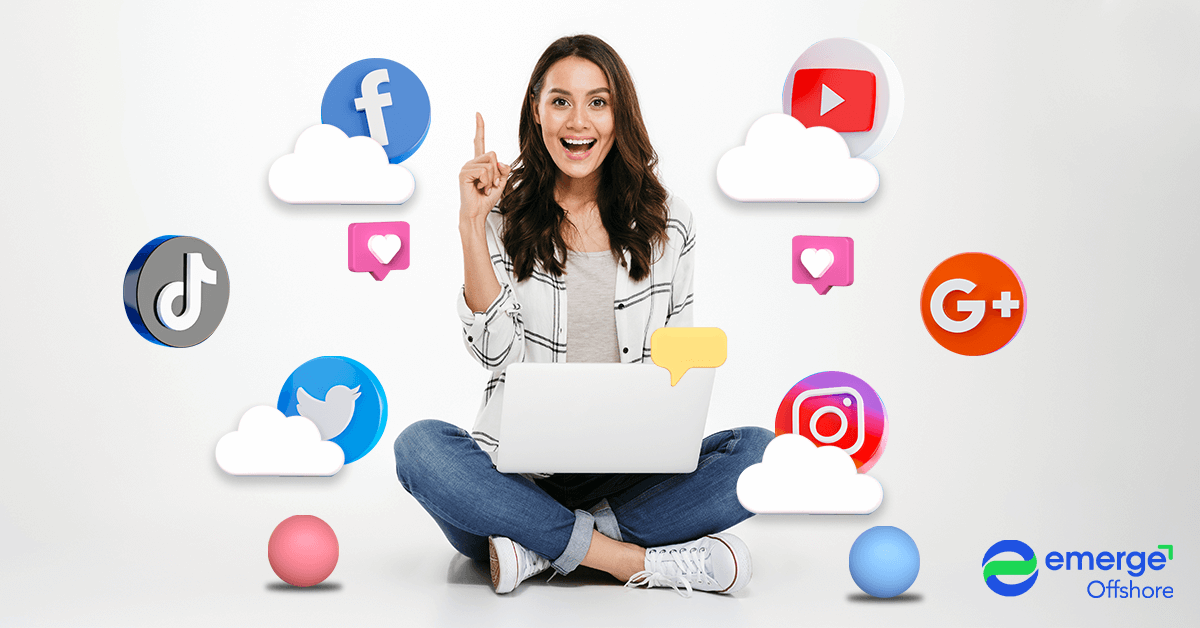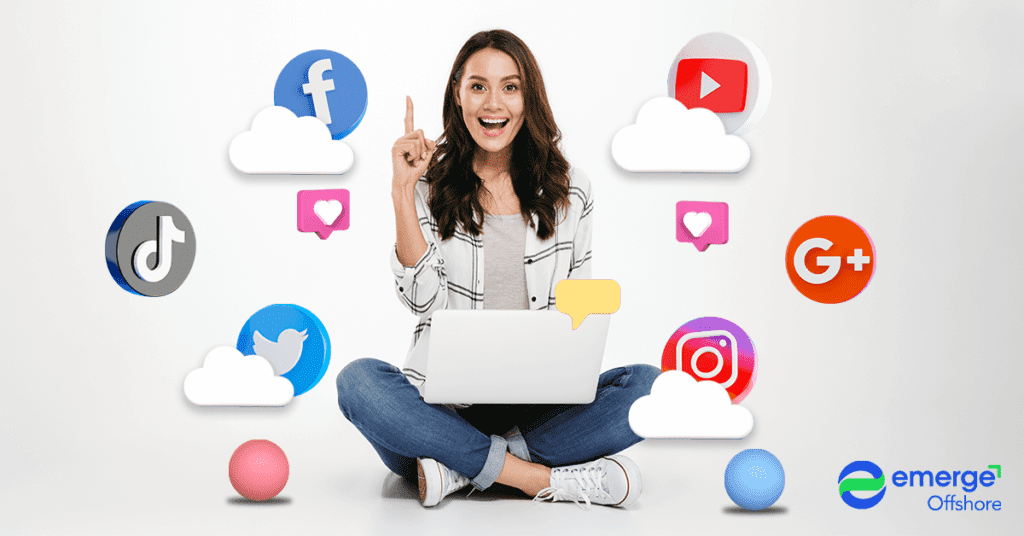 Things to consider when hiring a VA from the Philippines
Though the Philippines is a great option when it comes to hiring VAs, there are still some factors you must consider.
Time Zones
It may be nice to have your VA work while you're asleep so you can wake to an arranged and organized social media plan, it doesn't provide an immediate line of communication. However, you may also look for Filipino VAs that are willing to work to accommodate your time.

Logistics
A professional VA will have equipment and internet access good enough to work efficiently, but since the Philippines is located in Asia's Pacific Ring of Fire, they are at a higher risk of experiencing natural disasters that may affect their capability to work.

Costs
The Philippines may be a cheap source of labor, but it is by no means the cheapest in the world. There may be other countries with cheaper labor that you may not know of.
How about payment?
A virtual assistant is very varied in terms of salary. There is no standard rate since a virtual assistant's job is unique to the tasks that the company gives them. Despite this, there are four key factors that you must analyze to determine the cost:
The work that they have to do
Industry experience and skills
Scale and length of the project
Location
Should you choose to avail services from different websites, it is important for you to request a quotation before proceeding any further. Now that you have a gauge on the price, the question now becomes, how do you pay your Filipino virtual assistant? After all, you live in different countries and have different payment methods, so how does it work?
Not to worry! Here are some options you may choose from.
Direct bank transfer
As the name implies, you send the payment for their work straight through the VA's bank account. You'll need to ask for their bank account details like their bank's code, bank name, and account number.
Some banks offer an option to send money overseas. If you're enrolled in online banking, check if this option is available for sending money to someone. There are also money transfer services you can use, like Western Union and Transferwise. Just be wary of the charges your bank may deduct from your account.

Paypal
Many businesses already have an existing PayPal account, especially e-commerce businesses. That's why it's no hassle for them to use this when sending payments to their VAs. Most Filipino VAs also have PayPal accounts, so it's a win-win for all.
PayPal charges a transaction fee for every payment the VA receives, so take note of that. They deduct 2.9% from the total amount of your payment at the VA's end, plus the $.030 flat fee.

Payoneer
If PayPal's proving to be inconvenient for you, you can try using Payoneer as an alternative.
According to Payoneer, the transaction fees for sending payments may vary, depending on the recipient and their country. You can choose to pay for the transaction fee or pass it to your VA.
You can check their FAQ page to learn more about their payment methods and transaction fees.

Other PayPal Alternatives
If PayPal and Payoneer didn't work out for you, you can try these other alternatives:
Skrill
Remitly
TransferWise

Through your chosen platform or agency
If you hired your Filipino virtual assistant through platforms like Upwork, the payment is automatically deducted from your account once the VA completes the weekly work hour or they've reached the milestone.
When you hire a Filipino VA through an agency, the payment terms are usually discussed before the contract signing.
Whatever payment method you go with, just remember to discuss everything out with your VA – from payment option to choose payment schedule to the handling of transaction fees.
What do YOU do?
For a smooth working relationship with your virtual assistant, you must learn to work with one another. Below are some simple steps to help make the transition easier for both you and your employee.
Define your goals
Do you prefer to let them handle SOME of your social media duties? If yes, do you want him/her to handle content creation, brand or ad management, or community building?
If you want to leave everything to your assistant, at least define what you want to achieve – achieve more followers, increase sales through ads, etc.

Create a manual
You want to ensure your VA follows the brand image you have in mind. That's why it's important to create a brand guideline/manual. This can include your guidelines for brand tone/voice (for content and engagement purposes and FAQs your VA might have about the tasks, to name a few.

Always review their work
It never hurts to monitor your VA's performance with your social media goals. Ask them for reports and updates on your campaigns and your profile standing. Let them use handy tools like Hootsuite or Buffer so you can check the content they create for you.
Conclusion
We now live in an age where businesses and individuals are challenged to thrive in an online setting. Social media, now more than ever, is an important tool for you to utilize to spread brand awareness.
Though a Filipino social media virtual assistant may have its own challenges, having one will still help you in the long run. With their quality work ethic and output, plus a high level of flexibility, the Philippines is your way of getting the edge among your competitors.
In fact, the prominence of outsourcing in the country gives you a wide selection to choose from. You can find multiple qualified professionals and utilize their array of knowledge and skills to further promote your business. Finding the right one for you may be a daunting task, but with the level that Filipino VAs proudly show, it won't take long.
Ready to level up your business? Hire your own Filipino social media VA now! Contact us to get started at https://emergeoffshore.com/contact-us/.