Why You Need to Outsource Digital Marketing Team in the Philippines
Getting more results with as little effort and expense as possible is the ultimate goal of every business in all parts of the world. For years, the Philippines has been delivering that notion to its international clientele very well.
This is why outsourcing digital marketing to the Philippines has become a favorite solution among businesses today who want to thrive in this digital-first marketing era.
If you're looking to outsource your digital marketing, help grow your business, and improve your bottom line this 2023, you're in the right place. Here, we'll cover everything you need to know about outsourcing digital marketing in the Philippines. We'll also help you decide if outsourcing is a suitable investment for you.
Why outsource a digital marketing team in the Philippines this 2023?
Running a business takes a chunk of your time, much less the marketing aspect of it. That's why smart business owners all over the globe are choosing to outsource their digital marketing in the Philippines.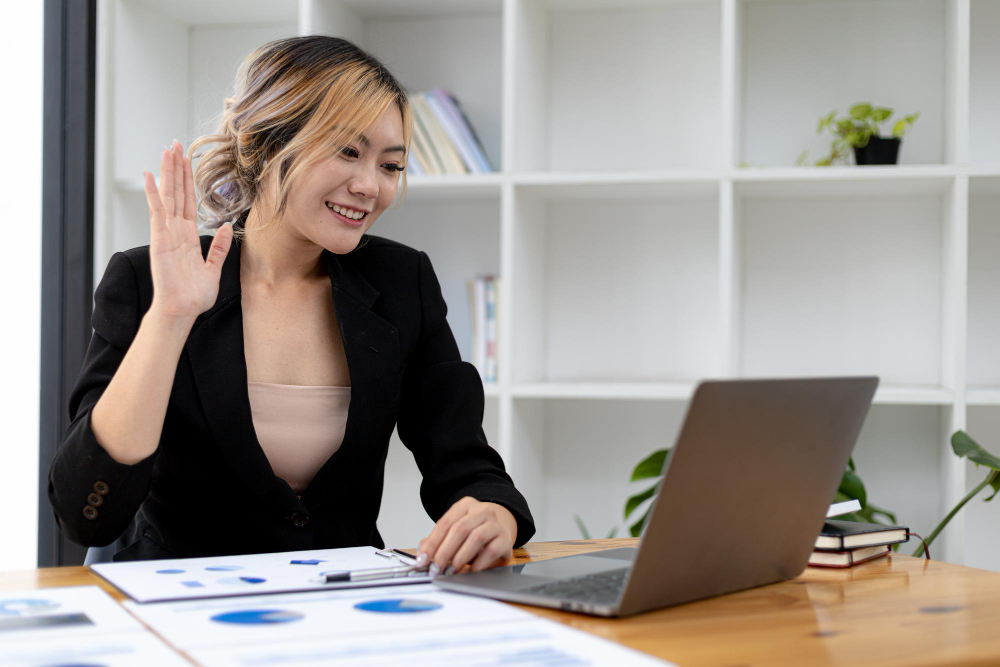 Here are four reasons why businesses all over the world are jumping left and right to outsource their digital marketing in the Philippines:
A high population of digital marketing talents
It's no secret that the Philippines always makes it to the top countries to outsource your digital marketing.
Visit platforms like Upwork or Fiverr, or search for digital marketing agencies available in your niche, and you're bound to find Filipino marketing experts on the list.
Not to mention that plenty of experienced marketing professionals have turned to freelance or started agencies after being affected by the pandemic. This means more options and supplies for businesses in every niche.
Commitment to delivering better and result-driven performance
With the continuous economic contribution of outsourcing in the country and the growing demand for offshore digital marketing professionals, the Philippine government has been working nonstop to continue developing competent Filipinos in the online marketing industry.
Recently, the Department of Trade and Industry (DTI) partnered with Google to provide scholarships for Filipinos who want to pursue (or further develop) a career in data analytics, IT, UX design, and project management.
The Department of Information and Communications Technology (DICT) has also established digitaljobsPH, where digital marketing experts conduct training for Filipinos about:
Digital Marketing
Search Engine Optimization (SEO)
Virtual assistance
Graphic design
Social Media Marketing
Web development
Commendable English proficiency
The Philippines has built a reputation as one of the top English-speaking countries in Asia over the years. In 2022, the country ranked 22nd out of 11 countries on the English Proficiency Index.
Cheaper hiring without compromising quality
When you outsource your digital marketing in the Philippines, you'll only be paying half the cost of the average rate of digital marketing professionals in other countries like the US.
For instance, a social media manager in the US can cost $20 – $40 per hour. But here in the Philippines, you can already afford to have a social media manager for $5 – $15/hour already.
But don't let the cheap rates fool you. Despite the lower price, the quality of service by Filipino digital marketers can match that of any country.
What digital marketing tasks can you outsource?
There are plenty of digital marketing tasks you can outsource here in the Philippines, and here are the common ones:
Social media management
Filipino social media managers know what social media platforms work best for your niche. They also know what trends to follow, what content will drive your follower count and engagement rate to the optimum level, and what strategies to develop for a fruitful social media campaign.
Your outsourced social media manager can also handle moderation and engagement with your followers (such as replying to comments) and relevant influencers and brands.
Content writing
An experienced Filipino content writer can craft compelling articles, ebooks, white papers, video scripts, and case studies – everything you need to establish your authority and create loyalty among your audience
Web design
A web designer is responsible for your site's User Experience by choosing what typography works best with your target market, what color combination invokes the right emotions, and how easy it is to navigate the website from a user's perspective.
Search engine optimization
A Filipino SEO specialist can increase traffic to your website and attract visitors by using proper optimization strategies while following search engine guidelines and best practices.
Paid ads management
A paid ads manager will take over your advertising strategies (including setting up and copywriting), review the budget for the paid marketing campaign, and monitor the ads closely to ensure it provides the most effective and cost-efficient results.
Graphic design
There are plenty of Filipino graphic designers you can hire to create eye-catching, compelling designs for you. Posters, social media graphics, infographics, video thumbnails – you name it, they'll design it.
Brand management
Brand managers ensure that your community has a positive reception and image of your business's brand. They use market research, trend monitoring, and social listening to determine what your target market thinks about you and how you can meet their expectations.
Data Analytics
A data analyst can interpret all your marketing-related numbers into insights that can help you develop wise marketing decisions.
The challenges of outsourcing your digital marketing to an offshore team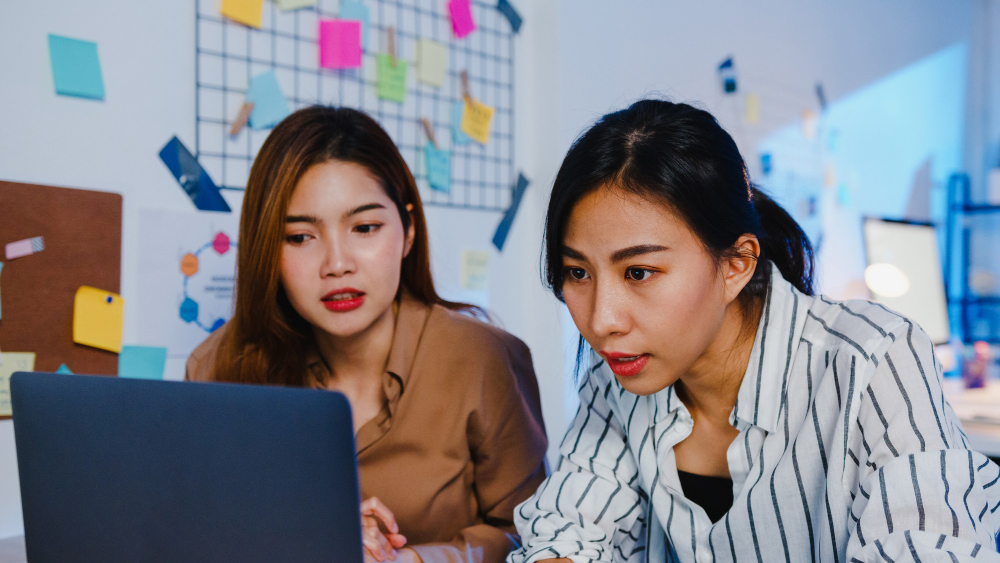 Before we dive into how much outsourcing costs and how to get started with outsourcing, we want to share these common challenges for your consideration:
Time difference
It is a commonly perceived issue that time differences can be a major hindrance to a smooth outsourcing process between businesses and their offshore team in the Philippines.
However, this is not a problem anymore, as Filipino digital marketers and digital marketing agencies have become flexible with their working schedules to accommodate their clients' requirements.
Data protection and security
The biggest issue with offshoring is data privacy and security, particularly with sharing access to your personal data, such as login information.
To resolve this challenge, business owners and their offshore teams use more tools and implement added security protocols in their working process, such as enabling two-factor authentication for everyone in the marketing team.
Quality of work
A common concern among businesses is if Filipino digital marketers can deliver the same output as any marketer from an onshore team. There have also been stories of businesses that had difficult experiences with some Filipinos they hired due to their lack of punctuality, professionalism, and ability to deliver quality work.
This scenario stems more from those who outsource to low-cost digital marketing vendors. This is why we highly advise you to be wary of digital marketing service providers whose rates are too good to be true.
More training for local language
While the Philippines have a high level of English mastery, it's different when talking about native-level proficiency. We're talking about the know-how of local culture, language, and most importantly, slang. If you're hiring a copywriter or a social media manager, this can be a challenge.
But it's nothing that a bit of training and more research cannot fix.
How much does it cost to outsource digital marketing in the Philippines?
The cost of outsourcing your digital marketing depends on two factors.
First, the level of experience you're aiming for each position you seek to outsource.
For example, an entry-level social media manager might charge you $3 to $5 an hour, while a social media expert with more than five years of experience might charge you $10 to $20 per hour.
You also have to consider the amount and severity of tasks you're considering outsourcing. How much content are you looking to create? How many links do you aim to build monthly? How many followers do you want to have in a certain period?
In some cases, the outsourced digital marketing expert will go for a retainer setup rather than an hourly basis, especially when the work requires delving into different areas of digital marketing. For example, a social media manager may charge a monthly retainer for tasks including copywriting, engagement, graphic design, video editing, publishing, and monthly reporting.
There are also some miscellaneous expenses, such as bonuses, but these are optional.
Most digital marketing agencies in the Philippines already offer packages with different service inclusions and a base rate for each tier. However, these agencies can tailor their offers according to your needs and budget.
Outsource your digital marketing in the Philippines – how to get started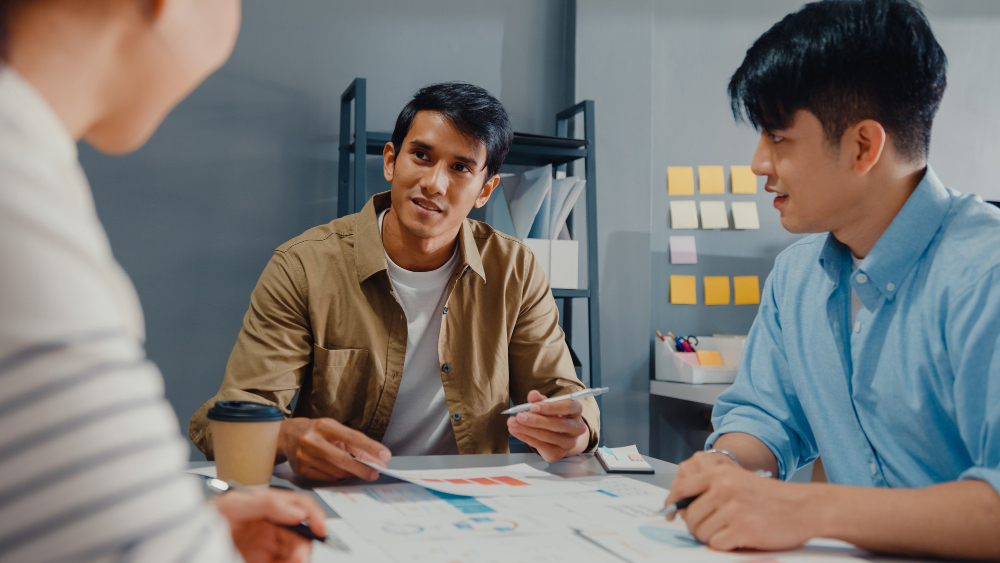 Before anything else, evaluate your needs and capabilities with digital marketing for your business by asking these questions:
What digital marketing duties do you deem significant enough to be outsourced to an expert?
What marketing tasks can you handle by yourself?
In what areas of digital marketing do you lack expertise? Have you got the resources to learn and do them on your own?
From here, you have two options: scour the internet for freelancers and digital marketing experts looking for a job, OR work with a digital marketing agency.
There are plenty of platforms online where you can find available talents for a freelance or a full-time position should you go for the first option. The most common places are:
LinkedIn
Upwork
Onlinejobs.ph
Facebook groups in your niche (you can post a job offer here to find available digital marketers or contact anyone that says they're available to take on more clients)
The biggest advantage of working with a digital marketing agency in the Philippines is that they already have a roster of digital marketing experts to form a team for you. In addition, they already have a proven track record of delivering results. However, they may cost more than hiring freelancers at first.
At Emerge, we have the most qualified team to help your business thrive in this digital-first marketing era. From online reputation management to crafting marketing strategies to developing a sales funnel, we've got the best team of experts to help you achieve consistent and stellar marketing performance.
Starting to outsource your digital marketing in the Philippines is easier than you might think. Start searching for the best talents online, or contact us if you want to skip the search and guesswork part!