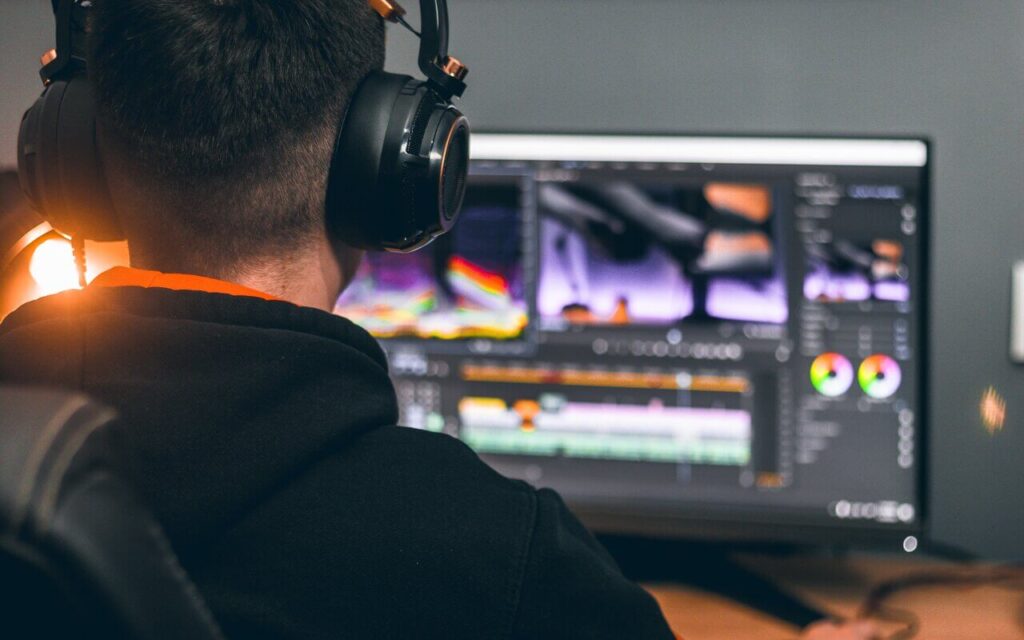 Do you create more videos than images for your social media channels?
Hubspot says 90% of buyers consider videos to be beneficial in the decision-making process.
Video has become one of the most powerful marketing tools today, and for an excellent reason.
According to SmallBizTrends, social videos get shared 1200% more than text and images combined, per SmallBizTrends. For Social Media Today, video posts on Facebook have a 135% reach advantage over photo posts.
These are not just statistics, but they are true. It doesn't take a genius mind to realize how important good social video marketing is to every business, big or small.
Is it possible to do my social video marketing?
Yes, it is.
It's not rocket science. With the right tools and technical know-how, you can produce social videos. There are a lot of apps right now that can create decent videos. What if you are looking into making videos that are not simple and require excellent execution? Can you do that yourself?
It's not that simple. It would help if you had someone who can do it for you. Finding the right video marketer will also take more than just a casual gleaning.
How do you find a good social video marketer?
Now, let's find out the things you need to remember when finding a social video marketer. Social videos need an element of the art of science. It needs to tell a story, and it should evoke emotion. Knowing how to edit videos is not the same as knowing how to market them, and ultimately, making marketable videos.
Here are some of the qualities you should be looking for in landing a proficient social video marketer's services.
1. Someone who understand customer
It's cliché for marketers to say that you need to know and understand your customer. This is critical because the videos they create for your business must appeal to that customer. Do funny videos resonate with them? Are they more likely to react to long videos or short ones?
These are just some of the questions a video marketer should know the answers to if they're going to help your business succeed.
2. Someone who has an intermediate to advanced knowledge of video editing
Next to having a keen understanding of the customer is someone good at editing videos. Not just good but also fast in creating them. But you'll be hard put to find someone who has both these skills and the experience to make it work for your business.
Ask yourself:
Which video editing program do they use? Are they familiar with Final Cut Pro or Premiere Pro? Do they use a lot of transitions in their videos?
Do they understand people's buying behavior? Can they invoke emotion with the music and slides or clips they use?
A video marketer should be able to know the pre-production and post-production procedures at least. If you can find someone who knows their game in both video production and marketing, your business will have a promising future.
3. Someone who is a social media savvy
A social video marketer should know different platforms. Some brands focus on IG videos; some are on Tiktok. These kinds of media have their video sizes which a social video marketer should be familiar with. Knows What Works on Different Platforms
4. Some who has good time management skills
Creating videos takes so much time to complete, from pre-production to post-production. It would help if you got someone who has excellent time management skills.
This person should know what to prioritize and be able to meet deadlines despite the heavy workload. The workload may be a combination of static images and videos. Add the revisions request from clients. Applying modifications takes another round of time from post-production.
So, a social video marketer embodies the discipline of time management skills and detail-oriented.
5. Someone who is a team player
Video marketers are usually part of a creative and production team. They work with graphic designers, writers, and even actors in some cases. Given the amount of interaction they have with different people, they need to know how to get along.
Video marketers need to be open-minded, flexible, and open to criticism so they can learn from others' expertise as all the skill sets come together to make the project succeed.
Just like any other content production team, the role of a video marketer is crucial. It affects the performance of other team members because they are connected.
Wrapping Up
The qualities mentioned should guide in finding the right candidate. This candidate is an integral part of your team as videos are a brainer content-type addition to your brand.
Ready to hire your social video marketer? Get in touch with us.
Share this post?