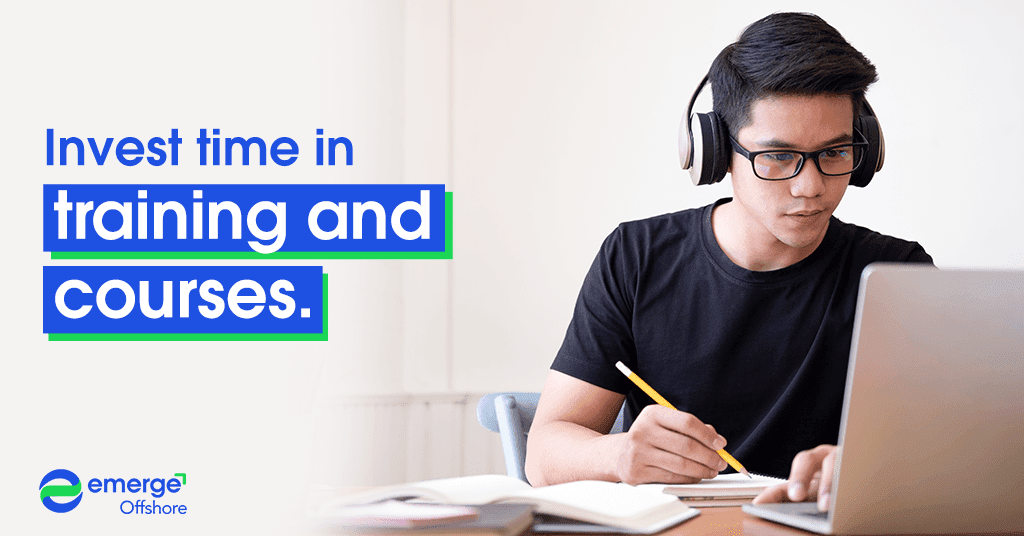 …seems to be one of the trending questions today, thanks to the rise of outsourcing.
As the Philippine Board of Investments' IT-BPM Roadmap 2022 reports, the outsourcing market will reach $38.9 billion by 2022.
So if you're looking for the right time to become an outsourced worker, this is it.
That being said, what does it really take to stand out as a successful virtual assistant?
Join us as we share the five proven steps to achieving success in the outsourcing world!
1. Invest time in training and courses.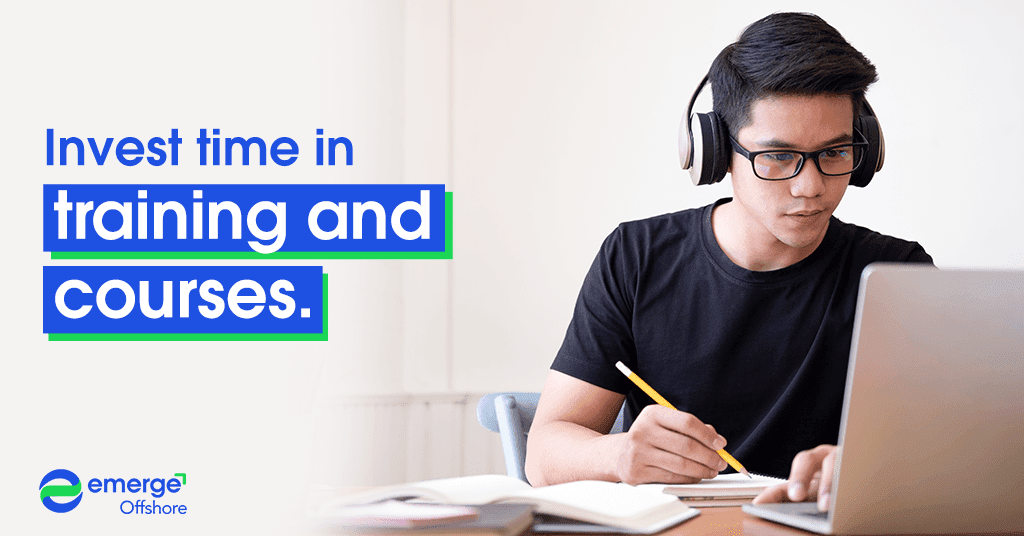 Thanks to the internet, you can learn anything you want about being a remote virtual assistant for free.
To help you get started, here are the best free courses online for an aspiring virtual assistant with no experience:
2. Decide on a niche and the services you'll offer.
The first thing you need to ask yourself is, What am I good at? Social media, writing content, graphic design, video editing, admin stuff, or customer service?
Next, what industry would you like to serve? To find out your target niche, ask yourself these questions:
What industry excites me?
What niche am I knowledgeable at? For example, if you have a knack for accounting, you can consider becoming a bookkeeping VA.
Are there potential clients in this field?
3. Set your rate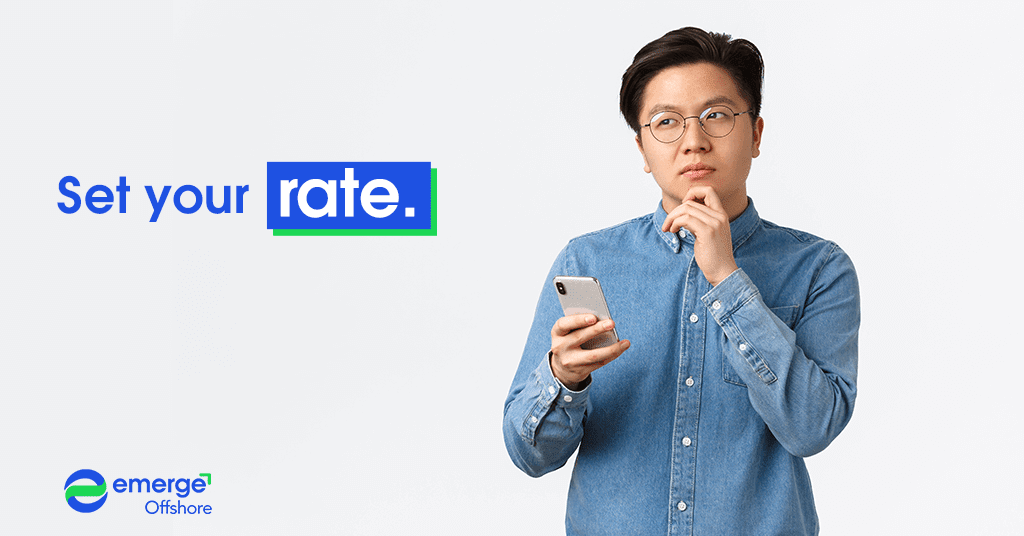 When determining how you'll charge your clients, reflect on these questions:
a. How much workload are you willing to accept?
Can you do 40 hours of work per week? Or more?
b. What services and skills do you offer? How experienced are you in this field?
How much of the skill and experience requirement you're confident you have?
c. How long does it take you to complete a task?
e.g. how long before you can complete a 500-word article?
d. How about the equipment and payment channel?
You have to consider your PC/laptop setup and the internet plan you use for the job.
Also, contemplate transaction fees and other projected losses regarding payment (such as the dollar-to-peso exchange rate).
e. How much do you spend at home?
a.k.a.. your average household expenses.
Just remember to be reasonable when estimating your monthly bills, i.e. prioritize utility bills and monthly contributions more.
For a virtual assistant with no experience, $3/hour is a good starting point. You can increase your rate gradually once you're confident with your work quality.
4. Create your portfolio
If you want to become a successful virtual assistant, you need an online portfolio. Think of it as your detailed résumé.
When you create your portfolio, make sure you've got these essential pages covered:
Homepage
This section is an overview of who you are, your services, your sample works, and some wordplay to convince a client to hire you.
About me
This provides a more detailed answer on who you are, what you do, who your target clients are, and what you do for fun.
Works
This is your place to show off all your sample works – articles, designs, edits, and more.
Contact me
Provide all information on how a client can reach out to you for work, such as email ad and social media links
You don't need coding knowledge to create your portfolio. There are site builders out there that use a drag-and-drop style, like Google Sites.
Besides, Google is filled with portfolio-building tutorials and portfolio samples to guide and inspire you.
5. Get a feel of how the virtual assistance industry works.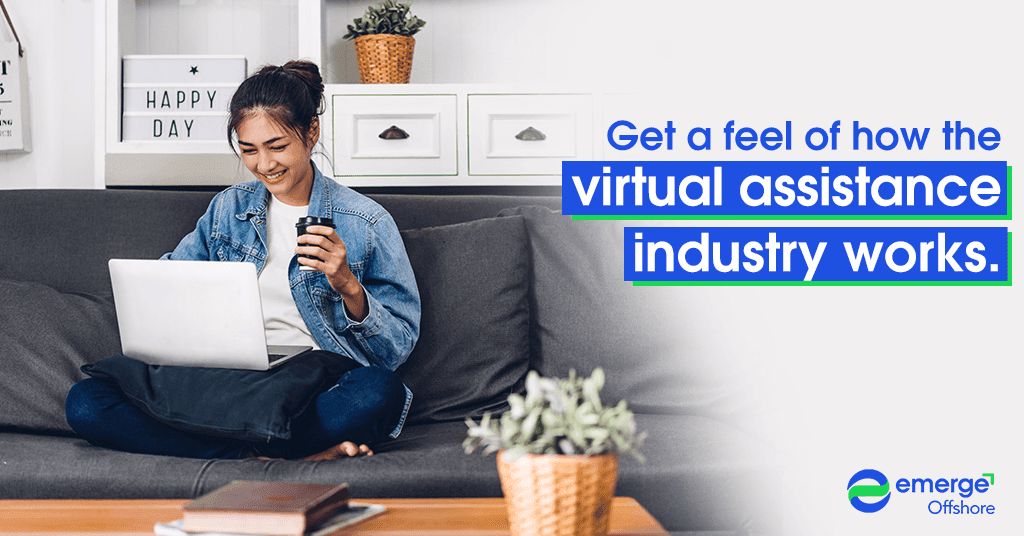 There are different ways you can find your first client as a remote virtual assistant.
The popular method is to visit freelancing sites, such as:
You can also try searching Facebook and LinkedIn for job openings.
If you're going the Facebook route, try joining freelancing groups. You can also join communities there that match your niche, like lifestyle groups to find fitness coaches.
As for LinkedIn, the secret here is to optimize your profile. Provide as many details about yourself, your skills, and your services as possible. You can also add your certificates from your online courses for added credibility.
Ready to become a successful virtual assistant?
Remember, it all starts with equipping yourself with the proper knowledge for the job. Take advantage of all the free online courses out there!
Next, decide on your niche and the services you'll offer. Place yourself as an expert, and you're bound to find clients you'll enjoy working with.
Then work on your rate. $3/hour is the ideal starting rate for a virtual assistant with no experience.
Don't forget your portfolio to showcase what you can bring to the table as a remote virtual assistant.
Now, start sending your applications to those job posts!
Planning to upgrade your business? Our lineup of remote virtual assistants is ready to help! Book a call with us so we can match you with our rockstar virtual assistants.
Share this post?