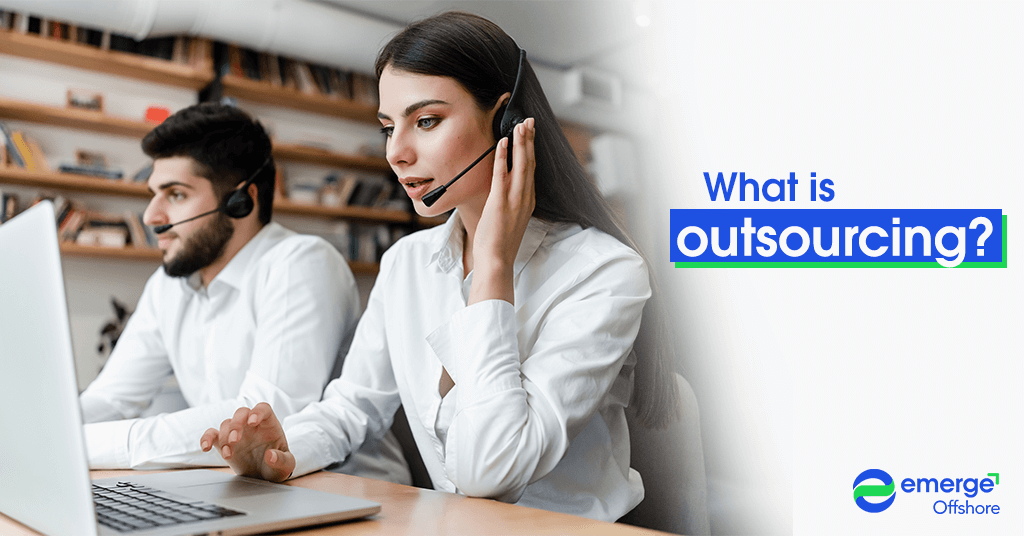 The global outsourcing market will reach $10 in 2022. Offshore and remote outsourcing will reach around $19.5 billion by 2025. (Deloitte)
80% of businesses outsource not only to reduce costs but also to improve business performance. (Efficio Consulting)
With the new normal entering the scene, the market has seen a tremendous shift towards business process outsourcing (BPO).
In fact, if the numbers above are to go by, it's no wonder that most businesses are looking to board the outsourcing ship these days.
And if you're one of them, then you're in the right place. We'll walk you through the three significant questions of business owners right now.
What is outsourcing?
How does outsourcing work?
Why is outsourcing important?
So without further ado, buckle your seatbelts, and let's jump right to it!
What is outsourcing?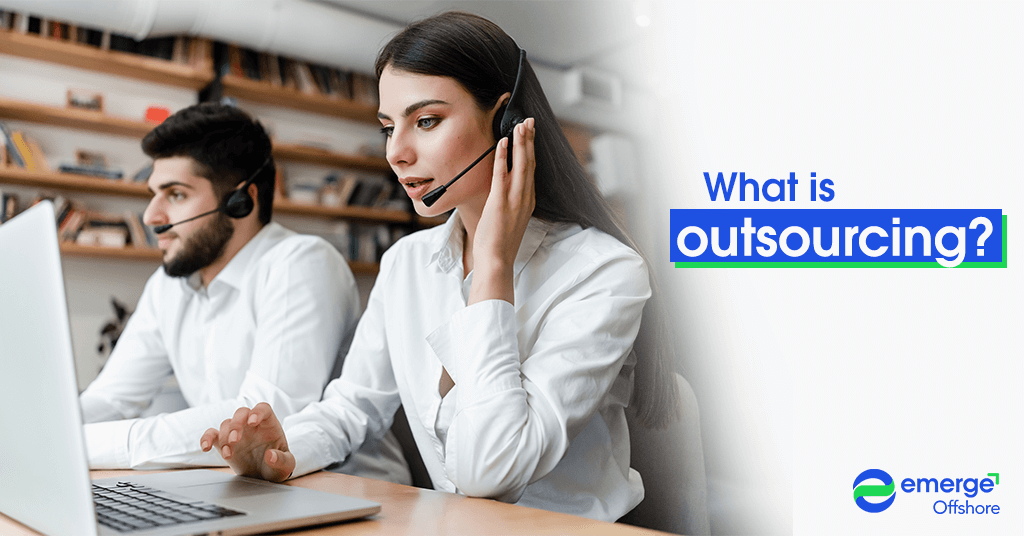 Outsourcing, also known as sub-contracting, is an agreement between a business and an individual or a company for the latter to handle a particular task(s) or perform services for the business.
The main objective of business process outsourcing (BPO) is to lessen the burden of running a business and cut back on expenses simultaneously, particularly on the labor, overhead, and equipment maintenance departments.
How does outsourcing work?
The short version of outsourcing goes like this:
Identify what you need to outsource > Find a talent or a company to outsource to > Work on an agreement > Deliver results
Now, to emphasize how does outsourcing works, let's discuss that process more.
What do I need to outsource?
Most businesses outsource these tasks to a specialist:
Repeatable tasks (your usual admin tasks such as data entry, setting appointments)
Content generation
Customer service
Accounting
Human resource
Find an outsourcing company or individual.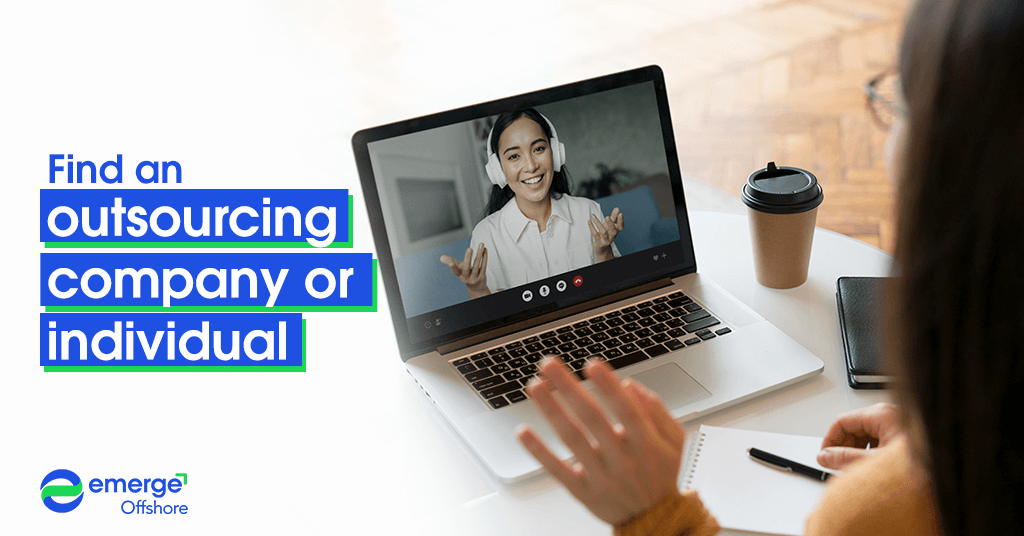 Whether you outsource to an individual (like a freelancer) or a company depends upon the severity of your need.
Thanks to the popularity of outsourcing, there are plenty of outsourced specialists you can onboard on your business. Here's how you can find your next best hire:
Visit freelancing platforms
Scour social media sites like Facebook and LinkedIn for outsourcing agencies
Ask fellow entrepreneurs for recommendations
Search Google for "outsource [name of tasks] service"
Discuss expectations
Once you've found your outsourced expert, communication should be your next goal. Discuss what output(s) you expect from them, your overall working relationship, and the duration of your contract.
Let's say you're hiring a social media specialist. Before you onboard them to your business, you need to set your expectations first.
What platforms do you expect them to work on? How much content are you looking to produce monthly? Do you also need them to manage your ads for you? What's your milestone for growing your social media following (e.g. 500 IG followers in one month)?
It's also good to discuss stuff like what happens when you don't achieve the results during your target deadline or if the contractual employee decides to back out.
Deliver results
When you outsource, you still have to be hands-on, especially during the first few months of your working relationship.
This way, you both meet halfway, and you both achieve your business goals.
Why is outsourcing important, especially during the new normal?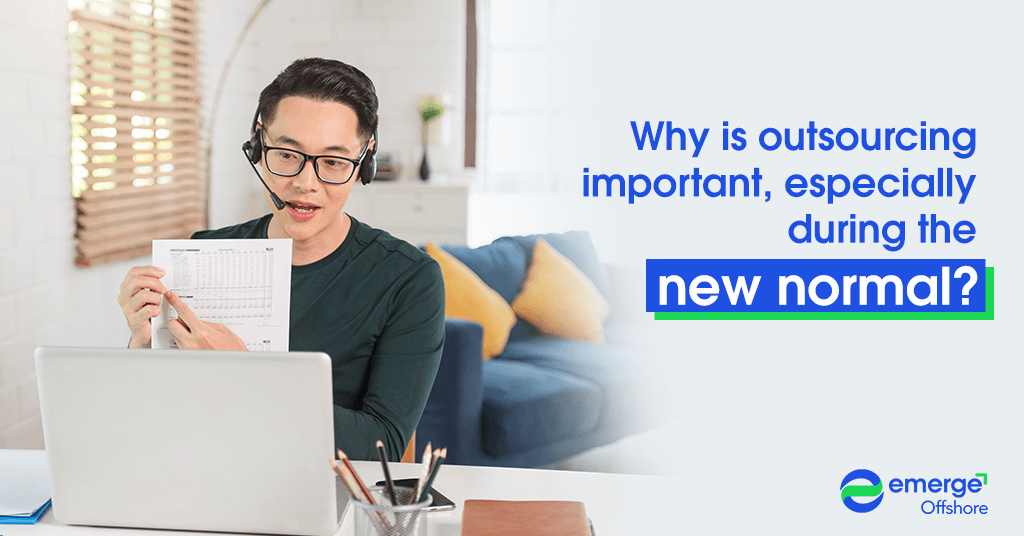 Despite businesses treading a dangerous financial line in these trying times, plenty of them still decided to outsource.
Here are the three major reasons why your fellow entrepreneurs all over the world choose to invest in an outsourced talent:
Reduced costs
Outsourced talents usually have the equipment, internet connection, and the whole office shebang covered to perform their services.
You won't need to worry about paying extra for these stuff, since they've already factored in on your agreed rates.
Unlock a diversity of talents
The outcome-based model of outsourcing also allows for more flexibility and agility in your business, as it helps widen your spectrum of perspective, skills, expertise, and resources.
Also, by welcoming proven expertise to your company, you can easily adapt to new market trends that will give you a better edge over your competition.
Improves overall efficiency and productivity
In a 2019 survey by Clutch to 529 small business owners, they discovered that 24% choose to outsource to improve their efficiency.
But how does that work?
Your in-house staff gets to focus on strengthening your core competencies through strategy development because some experts are already taking care of the other duties for you.
You also don't need to sacrifice more time training new employees to get accustomed to their jobs.
With a brand guideline and employee handbook, they can adapt your company's vision and expectations in no time.
"Is outsourcing really for me?"
Here's a fact: outsourcing is not an investment for everyone.
So before you join the outsourcing fanbase, contemplate on this first:
If you're looking to take your business to the next level without sacrificing more of your already limited resources,
if you want to manifest the power of new trends in your marketing,
then there's no better time to outsource than now.
If you see yourself nodding yes to this, then let's talk!
Share this post?